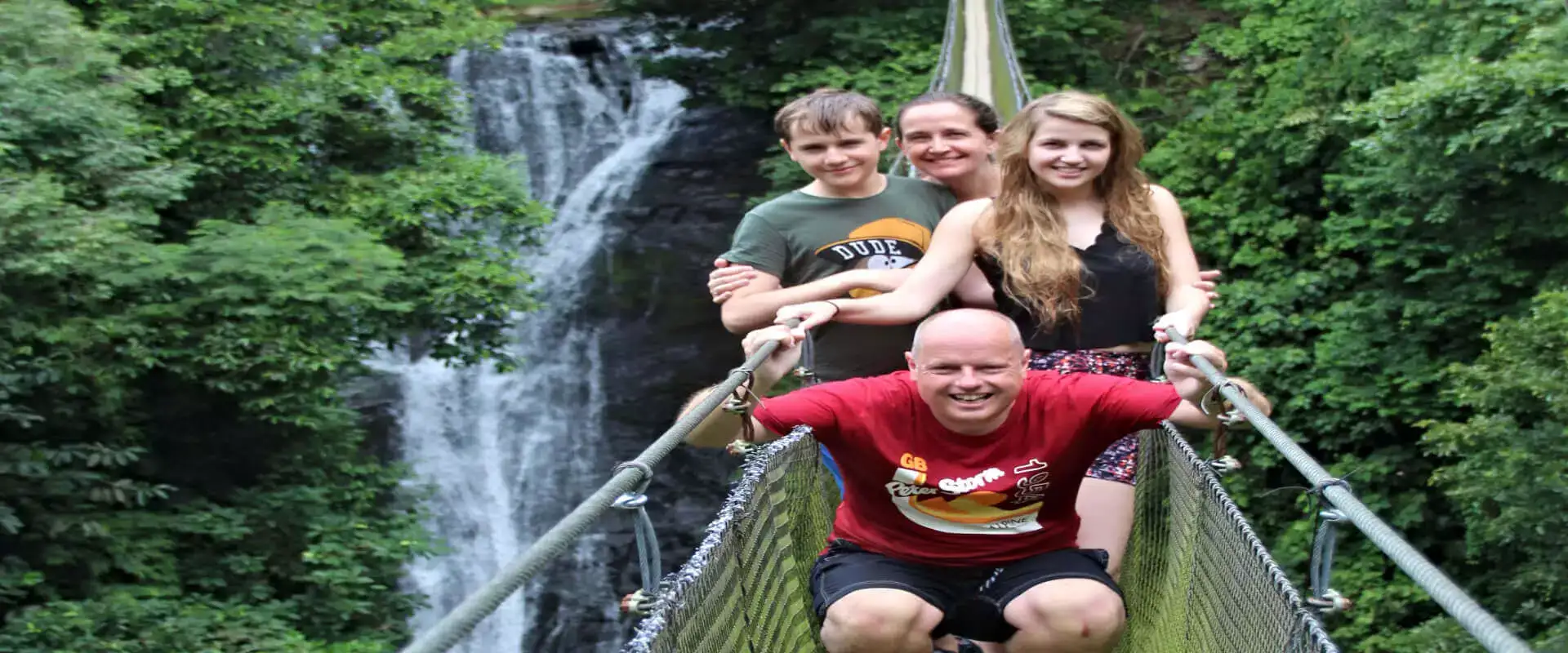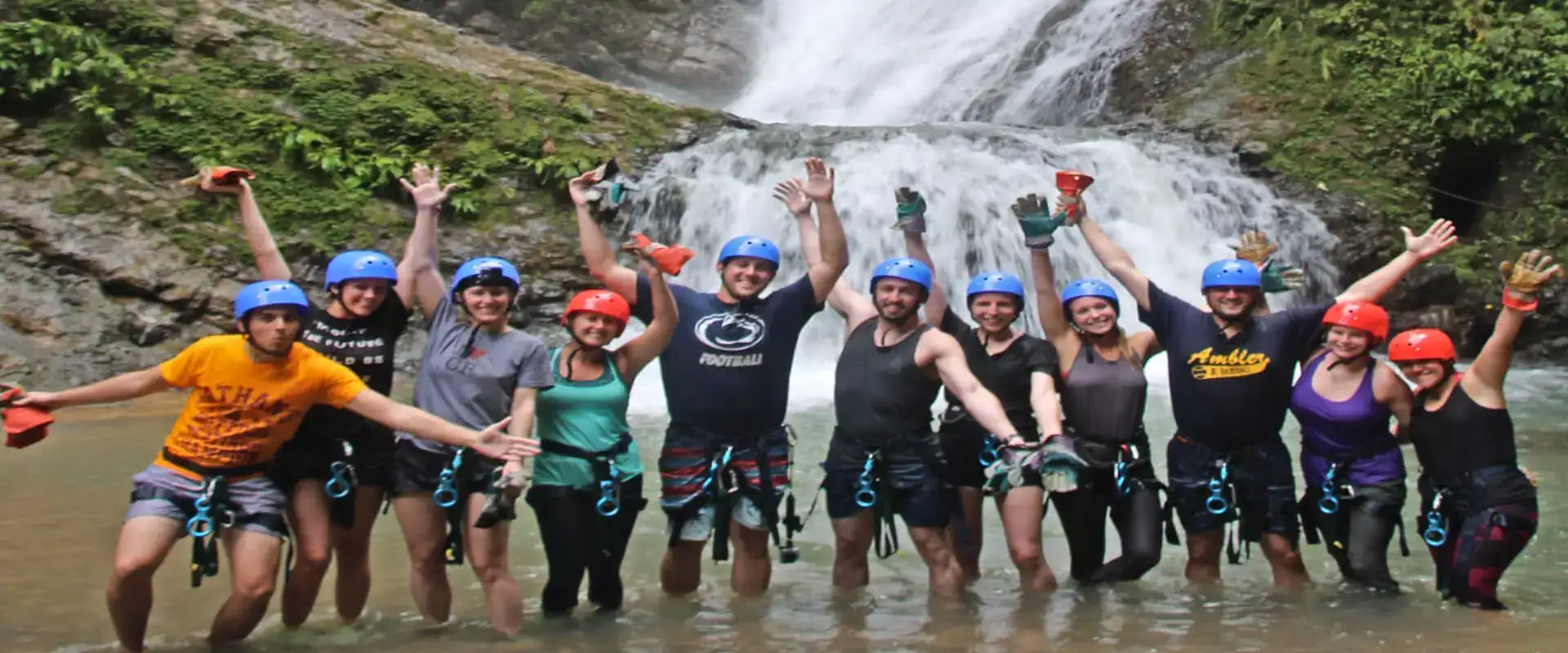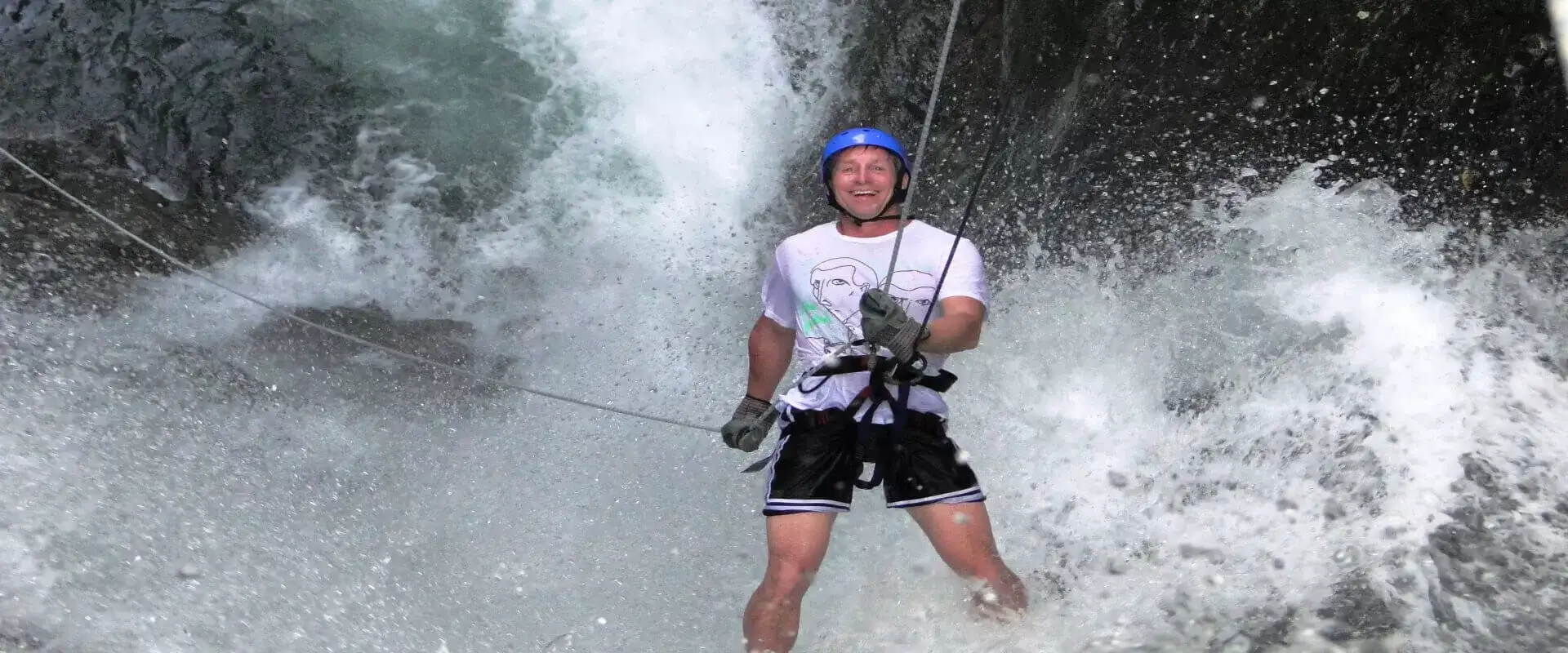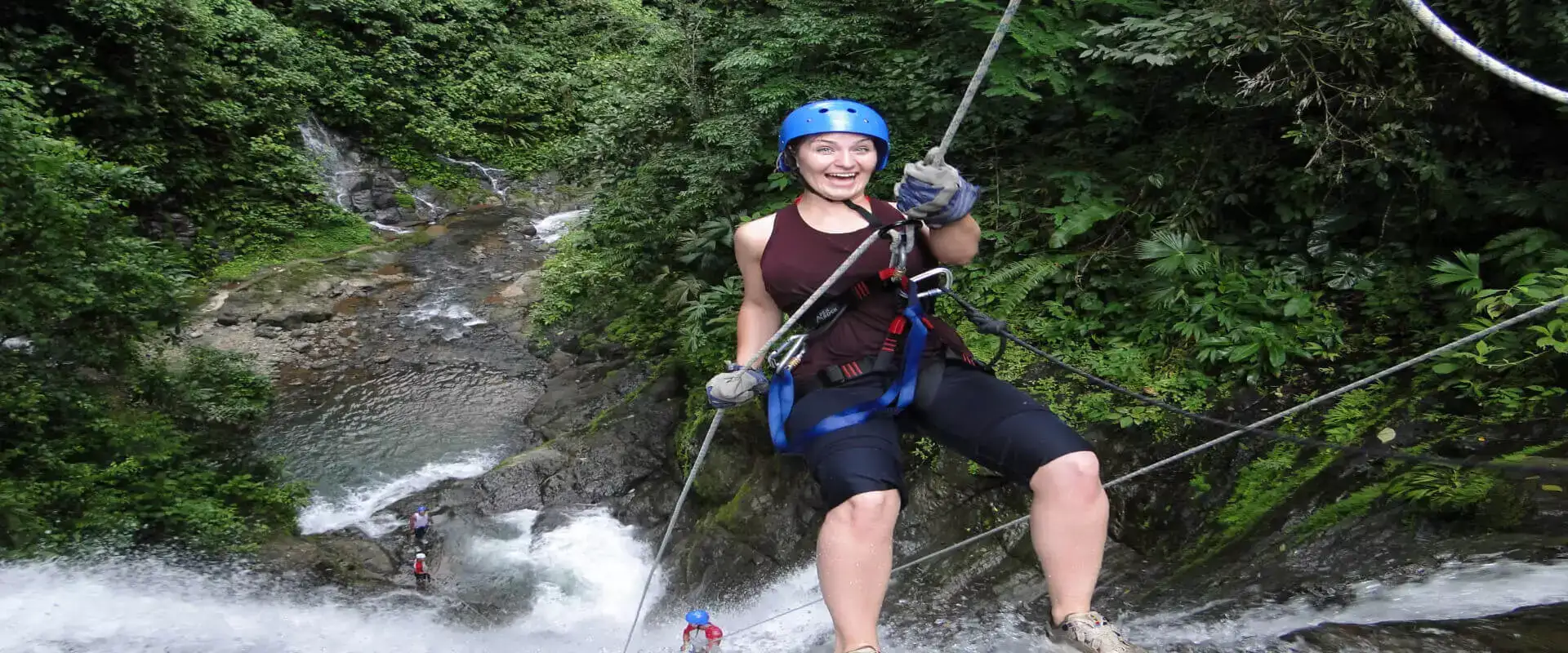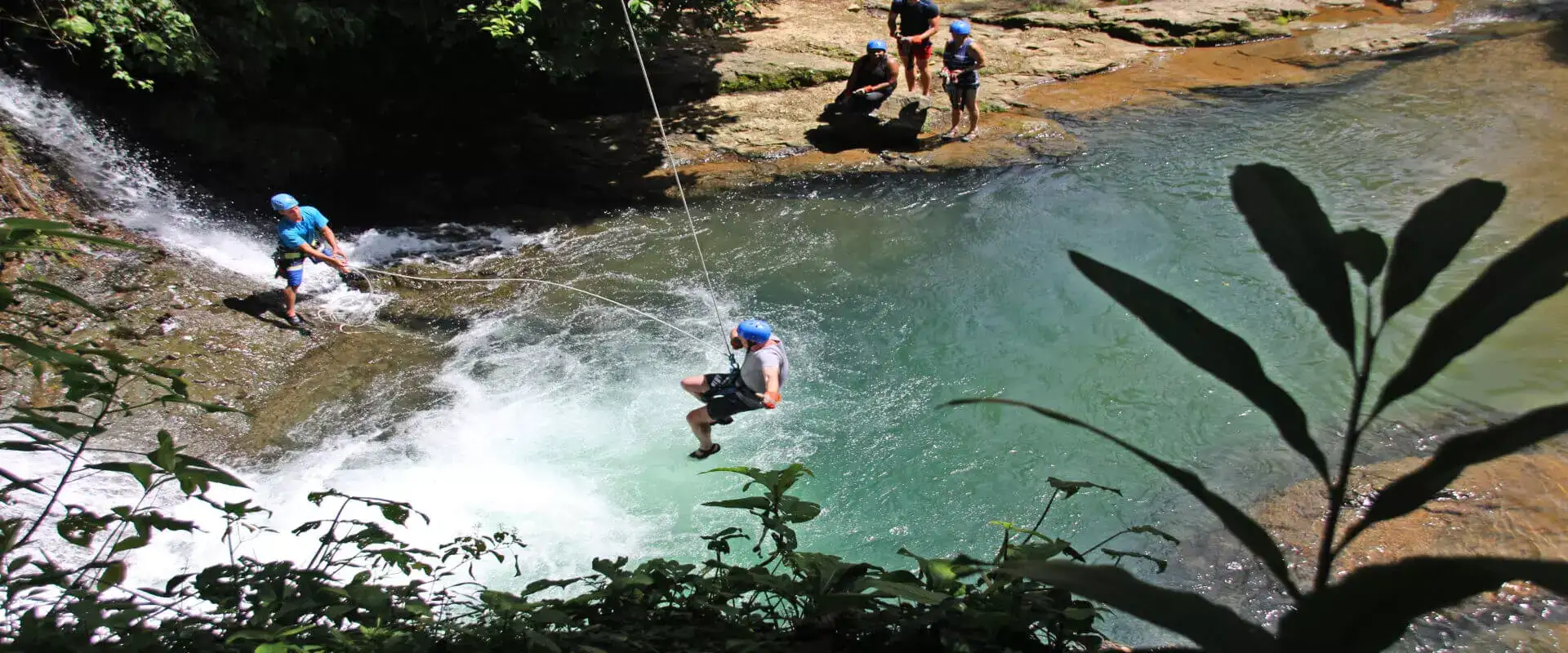 Rappelling and Canyoning Adventure
Overview
Would you like to enjoy an extreme adventure in Manuel Antonio?
This tour will take you to the next level of adventures. Possibly this adventure is the most adrenaline-pumping tour in Manuel Antonio.
To carry out this activity it is not required to have previous experience in canyoning. The tour is extremely easy and safe, with extremely professional guides.
The tour takes place in Los Campesinos Reserve, located at Cerro Nara, approximately 45 minutes from Manuel Antonio Park.
The trip before arriving to Los Campesinos Reserve is impressive, because we drive through the rainforest of Cerro Nara with fabulous views of the evergreen vegetation. At Los Campesinos Reserve you will enjoy walking on the highest suspension bridge in Costa Rica and you will be able to see one of the largest waterfalls in Costa Rica.
During the journey we will pass through some small villages of typical people (people with a very traditional culture). This expedition promises you a complete experience of adventure, nature and culture.
The first thing we will do as soon as we arrive to the place is to give you an important explanation about the activity and we will prepare you with all the professional canyoning equipment. Then, the guide will indicate you the safety instructions to guarantee a memorable experience.
The entire tour takes place in the natural canyons of the waterfalls at Los Campesinos Biological Reserve.
The rappels will take you to some impressive rock formations and waterfalls which will take your breath away. While you enjoy this magnificent experience, on guide of the crew will try to take some amazing photos to remember the adventure.
No previous experience is required to take this tour. The guides will give you excellent training to carry out the complete activity. Everything is managed with the help of the professional guides, who are extremely trained for this activity. You just have to pay attention to the instructions and make sure to enjoy as much as possible.
Special Notes:
No previous experience is needed!
It is a family friendly adventure even for kids!
The minimum age for the tour is 6 years old.
If you want to come on the tour with your friends, but you don't want to do the rappels. No problem, you can come to fully enjoy the magic of this enchanting place in the middle of the rain forest.
Tour info
5 hrs
Round trip transportation, breakfast (snacks and drinks), delicious typical lunch, water, bilingual naturalist guide, safari car, entrance fee to the reserve.
US $105 per person
7:30 am, 12:30 am
Fast-drying clothes, hiking sandals or shoes, change of clothes for after the tour, towel, and a camera (waterproof).
Transportation Rates Note
Pickup from Quepos City & Manuel Antonio is included in the regular price
Pickup from Esterillos - Jaco - Los Sueños is NOT included in the regular price. Please let us if you need to have the transportation from these specific areas. We would be pleased to customize your tour
Questions?
Do you have any question on how to book a package with various activities?
Do you need to accommodate a large group?
Do you have special needs on your trip?
---
Please Contact us
Location