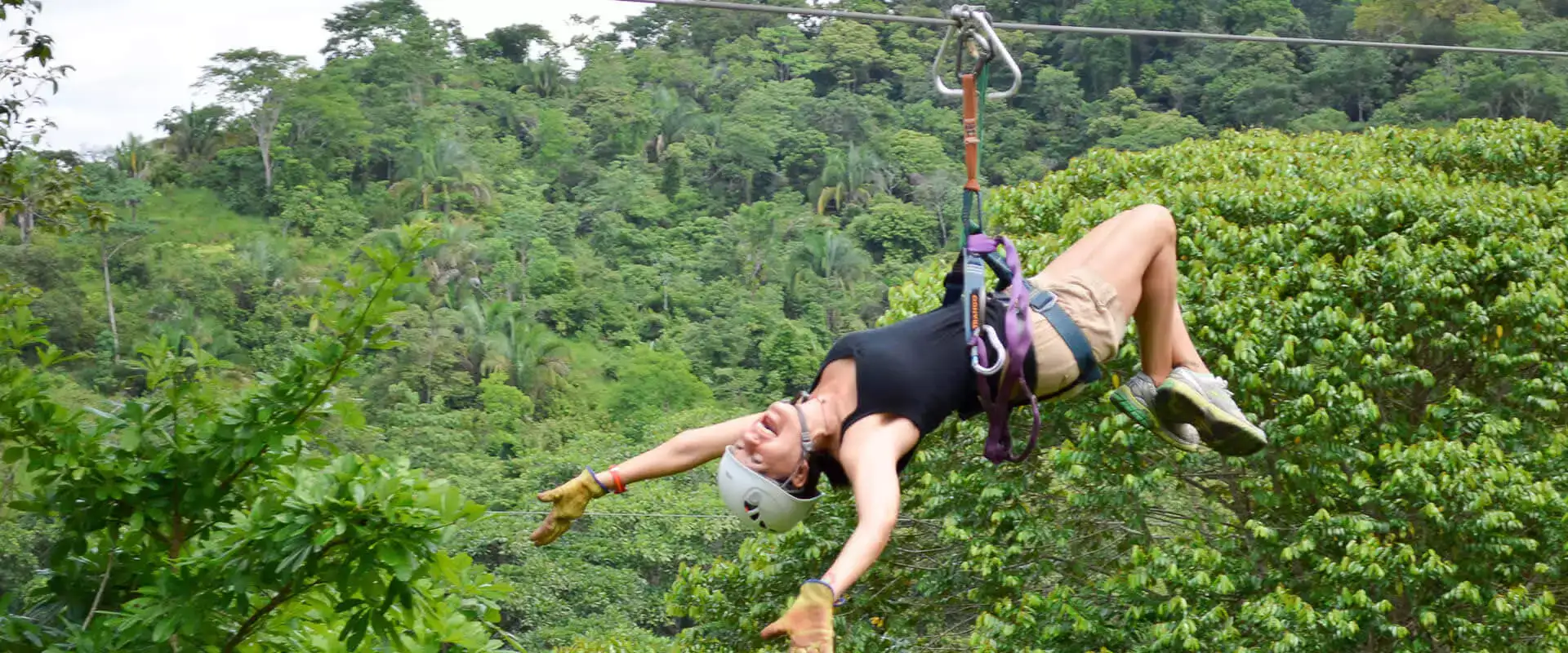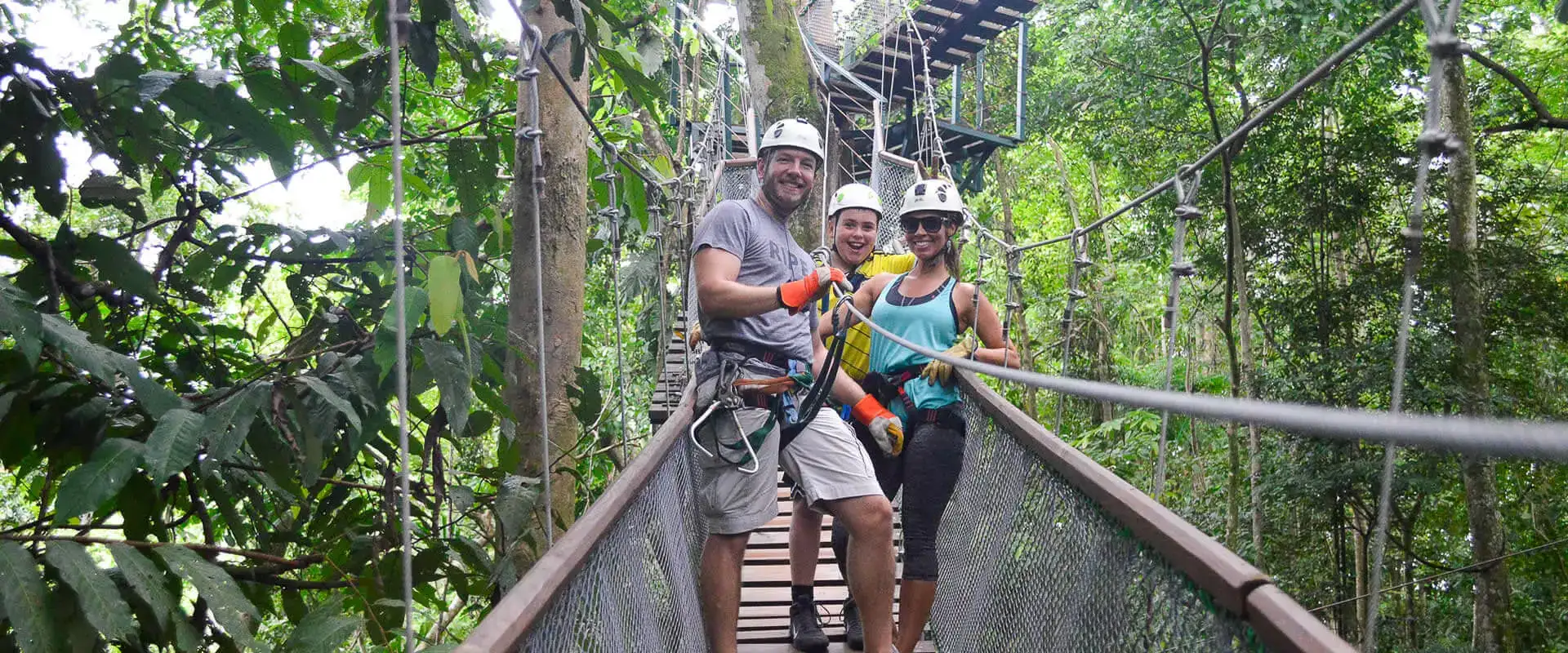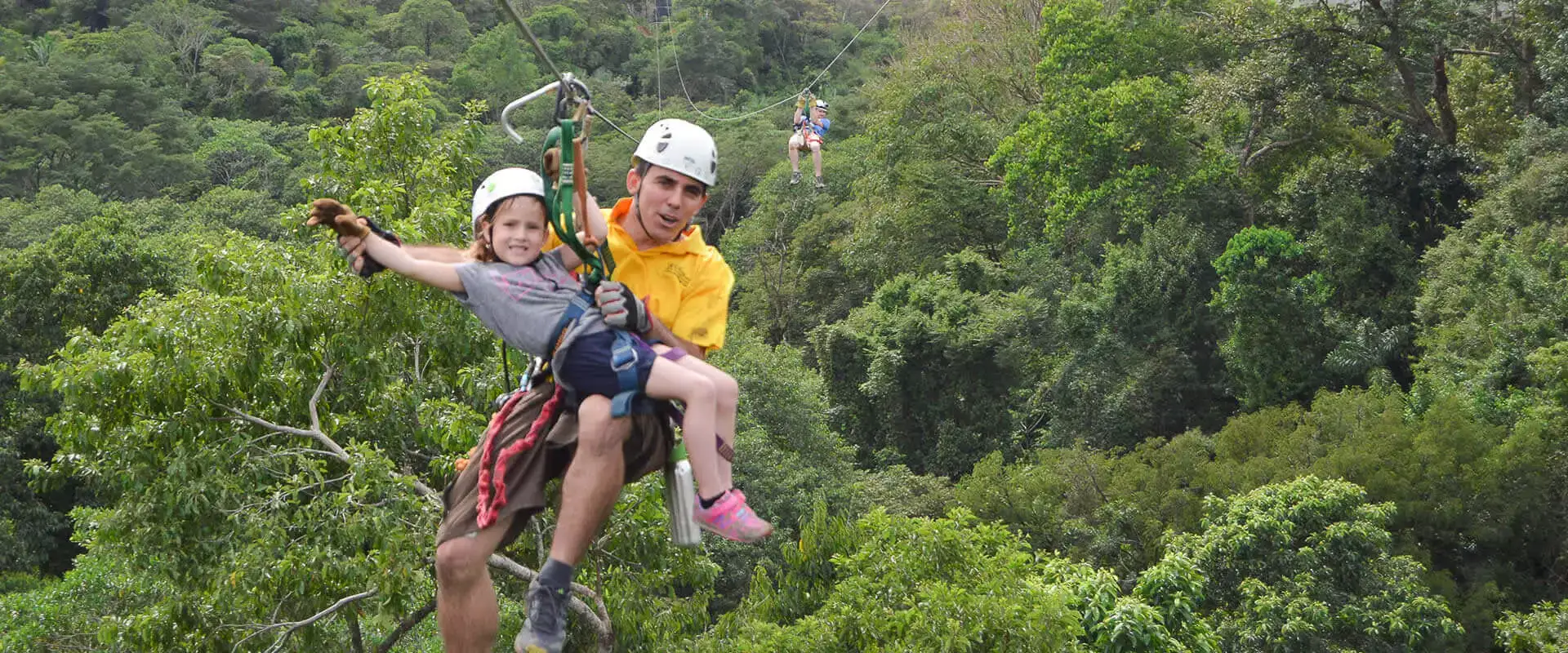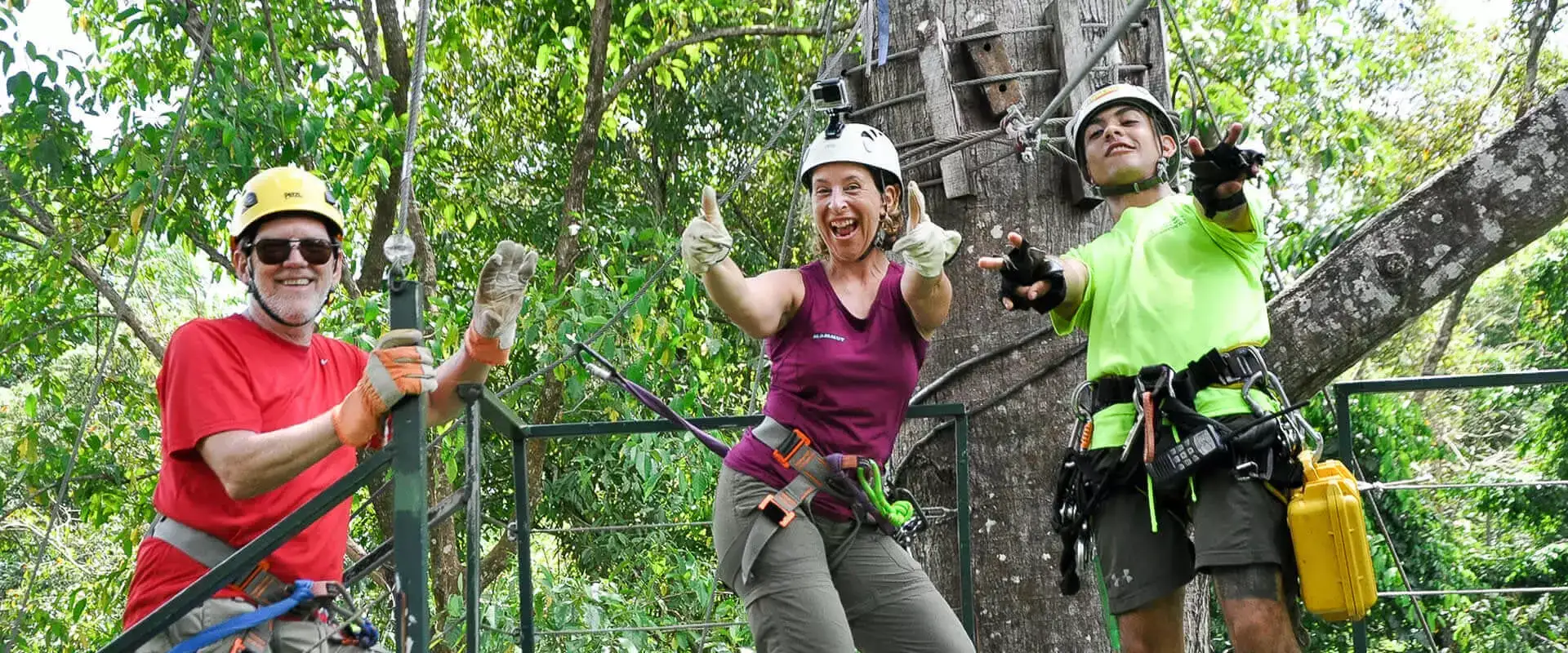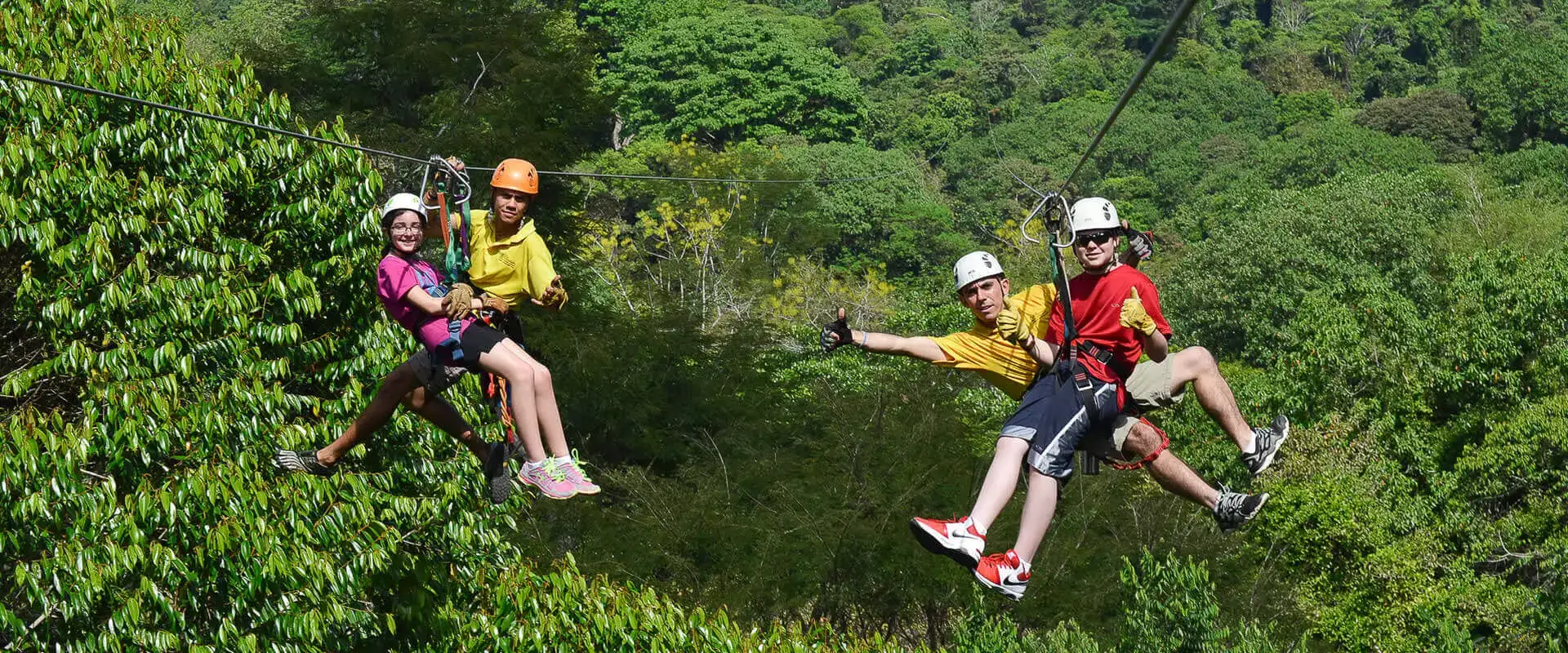 Canopy Santuario
Overview
According to a recent study by the University of Costa Rica. The Canopy Zipline Tour is ranked as the most desired adventure tour by tourists in Costa Rica. In the Manuel Antonio area there are five different canopy tours. Our best recommendation is Canopy Satuario. Located approximately 20 minutes from Manuel Antonio Park, Santuario is considered to be an important biological corridor and is home to a large number of species such as White-faced Monkey, Squirrel Monkey, Howler Monkey, Toucans, Scarlet Macaw and many other species.
Santuario Park has an excellent combination of primary forest with giant trees of hundreds years old and secondary forest with young trees in process of regeneration. During the tour you will be able to observe many super interesting plants and trees such as the Walking Palms. Canopy Santuario has the longest zip line in Costa Rica and the third longest in the world.
The Canopy Santuario adventure includes hanging bridges, where you will walk over the forest canopy where you enjoy the habitat having an eagle's eye view, so you will have an excellent appreciation of the ecosystem and vegetation.
Canopy Santuario has 10 lines that all together form a total of 3.6 kilometers long, 14 tree platforms, 3 short walks through the primary and secondary forest, 6 hanging bridges, and one rappel.
If you come to Manuel Antonio and want to do the zip line adventure. Canopy Santuario is your best option.
Special Notes:
The tour is recommended for all ages
The minimum age for the tour is 4 years old
Tour info
~4 hrs
Transportation, the longest single Zip Line in Central America at over 4,300 Feet, 14 tree platforms, 3 Towers, 6 hanging bridges, 11 double anchored ziplines totaling over 3.6 kilometers in length, 3 nature walks, 1 double belay rappel, typical Costa Rican lunch after the tour.
US$85 per person
7:00 am, 10:00 am (pickup at your hotel).
Insect repellent, sun screen.
Transportation Rates Note
Pickup from Quepos City & Manuel Antonio is included in the regular price
Pickup from Esterillos - Jaco - Los Sueños is NOT included in the regular price. Please let us if you need to have the transportation from these specific areas. We would be pleased to customize your tour
Questions?
Do you have any question on how to book a package with various activities?
Do you need to accommodate a large group?
Do you have special needs on your trip?
---
Please Contact us
Location